By: Cody Castleberry
May 16, 2018
Disconnecting from your work while off the clock can be tough. In fact, some surveys show that roughly 80% of people who have jobs that involve email correspondence regularly check in while outside of the office. If you have a problem shutting down after a long day, our tech tip of the week may help you.
It's not that work is necessarily fun or exciting, but when that notification comes through letting you know someone has replied to your email, it's tough to ignore. Thankfully, your phone has built in settings that can help. For this example we will be using a Samsung Galaxy Note 8, but all recent iPhones have standard options available as well.
From your home screen, swipe down from the top. You should see all of your standard options laid out before you.
Swipe right to access additional options. Press and hold on the "Do Not Disturb" (DND) button to access specific settings.
The description of the "Do Not Disturb" functionality reads, "Mute all calls, alerts, and media sounds. You can allow exceptions or hide visual notifications using the settings below." Now, keep in mind that your goal here is to STOP getting caught in the loop of work after work, so let's not make any exceptions for our pesky email or work related phone numbers.
Direct your attention to the "Turn on as Scheduled" selection;
this is where the real gold is! Through this menu, you can set specific time frames for "Do Not Disturb" mode to activate. Here is an example of what might work for you: Activate DND mode Monday-Friday from 5pm-7pm as well as all day on Saturday and Sunday.
If you return to the "Do Not Disturb" menu, the next selection down is "Allow Exceptions." In the "Custom" section you will find options like allowing repeat callers to get through (You know you've said, "If it's really that important, they'll call back."), you can allow calls and messages from specific phone numbers. There are also options for allowing event/task alerts and reminders, but these options start to sound very… 'worky.'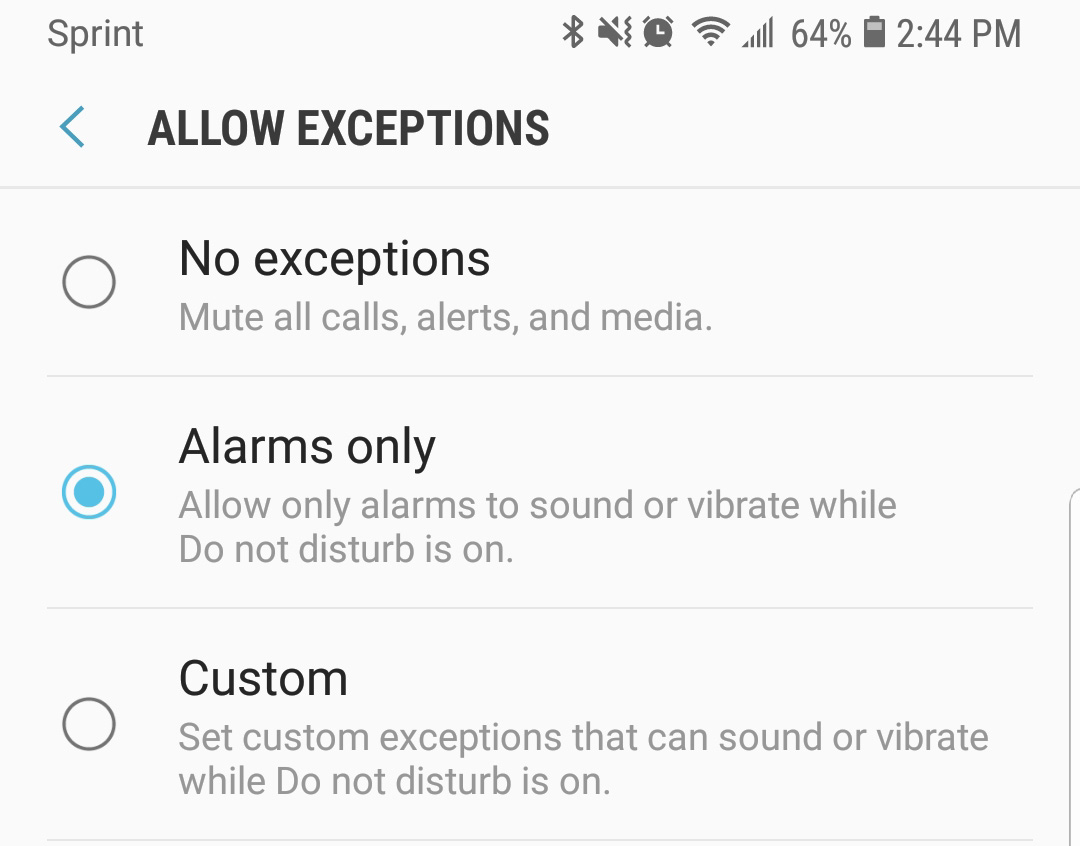 The next option in the "Do Not Disturb" menu is a simple, yet handy addition. "Hide Visual Notifications" implements obvious functionality, no plot twists here. Icons and LED flashing notifications can be toggled on or off depending on your screen's status.
Now that you're aware of the "Do Not Disturb" function, you'll be reclaiming your evenings and weekends in no time.